#1 LOCKSMITH AND GLAZING SPECIALISTS
With You Within 30 Mins
Local locksmith in all Dublin 14 area 
at Affordable Price
Locksmith Dublin 14 right on your door step with you within 15 mins
from being Locked Out To Lock Repairs we are there for any problems you may have
we only send the highly trained locksmiths with the highest respect for our customer.
With our Team of Expert Locksmiths we make your problem our number 1 priority we ensure to be with you in a quick response time.
Locks Stock And Barrels your local Locksmith Dublin 14 area.
Your local Dublin 14 locksmith that prides his work on giving his customer the very best in workmanship and only provides and fits top quality brands As being your local Locksmith in Dublin 14 we are at your door within 15 minutes ensuring to solve your problem at unbeatable prices .
Locks stock and barrels cover many services in the Dublin 14 area from locksmith, glazing and auto mobiles keying Every job our highly qualified technicians arrive at no matter how big or small in the Domestic and Commercial sector gives nothing but 100% in his work.
Being the locksmith in the Dublin 14 area we always make sure that our customer in the Dublin 14 area is fully happy with all work carried out and our After service is second to none .as we know how important word of mouth is in a business and you the customer means to us .
Locks Stock And Barrels Locksmiths making your home a safer place .
QUICK  EMERGENCY LOCKSMITH RESPONSE TEAM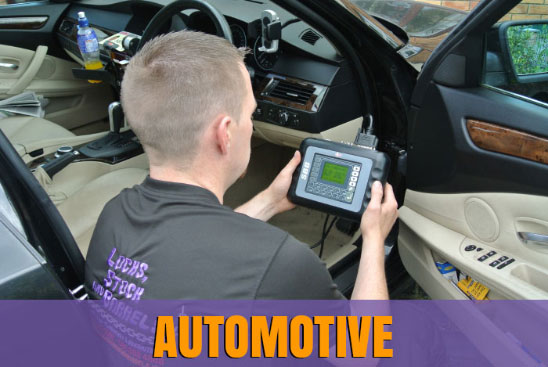 At Locks Stock Barrels we pride ourselves on the quality of our work. With out Mobile Automotive Service, We Solve your Problem at your Location. You will be assisted by only highly trained and skilled automotive  technicians who are here to assist you with you and your vehicle in times of your Emergency. Our locksmith dublin technicians will provide service of the highest quality! If you need late night help with an auto lock out you can be sure we are here for you!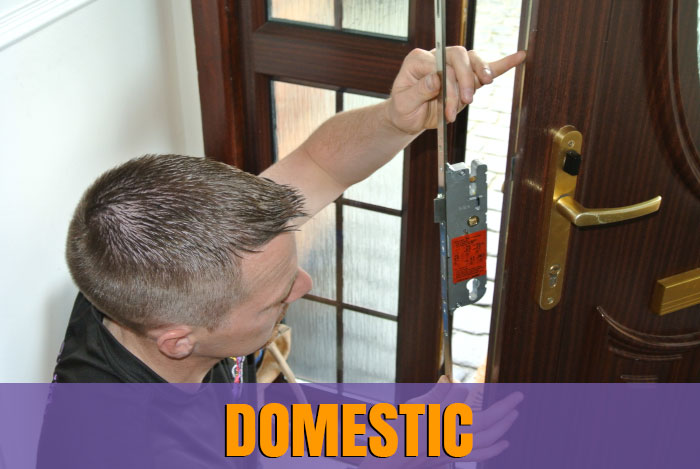 Residential/Domestic Locksmith Service is available today, in every part of Dublin and surrounding counties. We will send only fully trained residential home care locksmiths who will solve your Problem when you need us. For trusted residential locksmith services you can be sure with us. Our 24/7 residential services will be there immediately for you.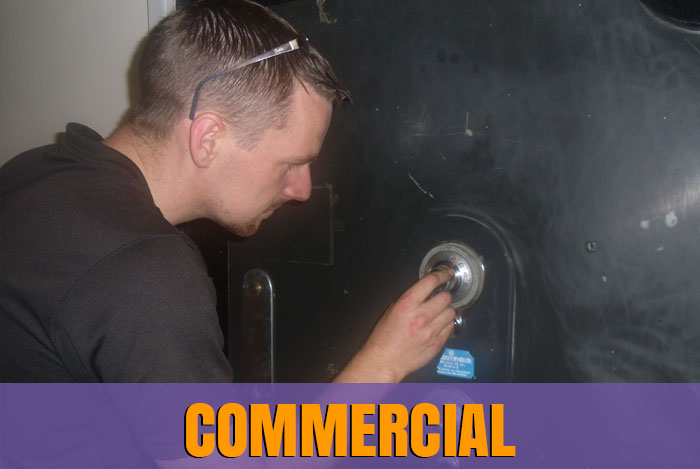 If your situation calls for Commercial Locksmith Services, look to us for a professional locksmith to be dispatched to you anywhere throughout Dublin and surrounding counties, for safe and secure help! If you are experiencing a commercial locksmith emergency we will facilitate you. locksmith dublin give high-quality commercial locksmith care for all of your locksmith needs including
Locksmith Dublin - Covered Areas - Click to view it

Dublin Locksmith Baldonnell, Dublin Locksmith Blanchardstown, Dublin Locksmith Bray, Locksmith Dublin – Jobstown, Locksmith Dublin – Rush, Locksmith Dublin – Cabinteely, Dublin Locksmith City-Centre, Locksmith Dublin – Knocklyon, Locksmith Dublin – Swords, Locksmith Dublin – Clare Hall, Dublin Locksmith Cloghran, Locksmith Dublin – Lusk, Dublin Locksmith Clonliffe, Dublin Locksmith Damastown, Dublin Locksmith Dartry, Locksmith Dublin – Mount Brown, Dublin Locksmith Finglas, Dublin Locksmith Rialto, Dublin Locksmith Shankill, Dublin Locksmith Sutton, Dublin Locksmith Warren Mount, Dublin Locksmiths Irelands Eye, Dublin Locksmiths Maryland, Locksmith Adamstown, Locksmith Ashtown, Locksmith Ballinteer, Locksmith Ballyboden, Locksmith Ballycoolin, Locksmith Ballymount, Locksmith Beaumont, Locksmith Belcamp, Locksmith Bluebell, Locksmith Booterstown, Locksmith Cabinteely, Locksmith Castleknock, Locksmith Chapelizod, Locksmith Churchtown, Locksmith Citywest, Locksmith Clondalkin, Locksmith Clonskeagh, Locksmith Cookstown, Locksmith Copeland, Locksmith Crumlin, Locksmith Deansgrange, Locksmith Dollymount, Locksmith Donabate, Locksmith Donnybrook, Locksmith Drimnagh, Locksmith Dublin – Artane, Locksmith Dublin – Harmonstown, Locksmith Dublin – Balbriggan, Locksmith Dublin – Balgriffin, Locksmith Dublin – Fairview, Locksmith Dublin – Palmerstown, Locksmith Dublin – Ballinteer, Dublin Locksmith Finglas, Locksmith Dublin – Park West, Locksmith Dublin – Ballsbridge, Locksmith Dublin – Firhouse,Locksmith Dublin – Ballybough, Locksmith Dublin – Garrethstown, Locksmith Dublin – Portabello, Locksmith Dublin – Ballycoolin,Locksmith Dublin – Ballymun, Dublin Locksmith Goldenbridge, Dublin Locksmith Rathbourne, Locksmith Dublin – Belgard, Locksmith Dublin – Howth, Locksmith Dublin – Rathmines, Locksmith Dublin – Blackrock,Locksmith Dublin – Carrickmines, Locksmith Dublin – Killiney, Locksmith Dublin – Santry, Locksmith Dublin – Castleknock, Locksmith Dublin – Carrigmines, Locksmith Dublin – Chapelizod, Locksmith Dublin – Cherry Orchard, Locksmith Dublin – Kimmage, Locksmith Dublin – St Margaretsm Locksmith Dublin – Christ Church, Locksmith Dublin – Clonee, Locksmith Dublin – Dublin 11, Locksmith Dublin – Clongriffin, Dublin Locksmith Donaghmede, Locksmith Dublin – Clonliffe, Locksmith Dublin – Donnybrook, Locksmith Dublin – Clontarf, Locksmith Dublin – Lucan, Locksmith Dublin – Coolock, Locksmith Dublin – Malahide, Locksmith Dublin – Crumlin, Locksmith Dublin – Meath, Locksmith Dublin – Dalkey, Locksmith Dublin – Milltown, Locksmith Dublin – Damastown, Locksmith Dublin – Monkstown, Locksmith Dublin – Deansgrange, Locksmith Dublin – Mount Merrion, Locksmith Dublin – Dollymount, Locksmith Dublin – Mulhuddart, Locksmith Dublin – Donabate, Locksmith Dublin 14, Locksmith Dublin – Neilstown, Locksmith Dublin – Artane, Locksmith Dublin – Dublin 11, Locksmith Dublin – NewlandsCross, Locksmith Dublin – DubdrumLocksmith Dublin – Dublin 11, Locksmith Dublin – North Strand, Locksmith Dublin – Ashtown, Locksmith Dublin Airport, Locksmith Dublin – Ongar, Locksmith Dublin – Ballbriggan, Locksmith Dublin – DunLaoghaire, Locksmith Dublin – Orwell,Locksmith Dublin – Garretstown, Locksmith Dublin – Glasnevin, Locksmith Dublin – Portmarnock, Locksmith Dublin – Ballyfermot, Locksmith Dublin – Glencullen,Locksmith Dublin – Glenageary, Locksmith Dublin – Glenageary, Locksmith Dublin – Greenhills, Dublin Locksmith Rathcoole, Locksmith Dublin – Belcamp, Locksmith Dublin – Harold's Cross,Locksmith Dublin – Inchicore, Locksmith Dublin – Ratoath, Locksmith Dublin – Blanchardstown, Dublin Locksmith Irishtown, Locksmith Dublin – Kildare, Locksmith Dublin – Saggart, Locksmith Dublin – Cabra, Locksmith Dublin – Killester, Locksmith Dublin – Kilmainham, Locksmith Dublin – Shankill, Dublin Locksmith Chapelizod, Locksmith Dublin – Kilnamanagh, Locksmith Dublin – Kingswood, Locksmith Dublin – Stillorgan, Locksmith Dublin – Churchtown, Locksmith Dublin – Kinsealy, Locksmith Dublin – Kylemore, Locksmith Dublin – Ballyfermot, Locksmith Dublin – Leopardstown, Locksmith Dublin – Tallaght, Locksmith Dublin – Clondalkin, Locksmith Dublin – Liffey Valley, Locksmith Dublin – Liffey Valley, Locksmith Dublin – Loughlinstown, Locksmith Dublin – Terenure, Locksmith Dublin – Luttrellstown, Locksmith Dublin – Walkinstown, Locksmith Dublin – Marino, Locksmith Dublin – Whitehall, Locksmith Dublin – Perrystown, Locksmith Dublin – Ballyboden, Locksmith Dublin – Foxrock, Locksmith Dublin – Phibsborough, Locksmith Dublin – Raheny, Locksmith Dublin – Ballymount, Locksmith Dublin – Goatstown, Locksmith Dublin – Rialto,Locksmith Dublin – Ranelagh, Locksmith Dublin – Booterstown, Locksmith Dublin – Islandbridge, Locksmith Dublin – Ringsend, Locksmith Dublin – Ranelagh, Locksmith Dublin – Phibsborough, Locksmith Dublin – Rathfarnham, Locksmith Dublin – Belfield, Locksmith Dublin – Hartstown, Locksmith Dublin – Rathgar,Locksmith Dublin – Rathfarnham, Locksmith Dublin – Clonsilla, Locksmith Dublin – Ratoath, Locksmith Dublin – Rialto, Locksmith Dublin – The Coombe, Locksmith Dublin – Sandycove, Locksmith Dublin – Cappagh, Locksmith Dublin – Killinarden, Locksmith Dublin – Sandymount, Locksmith Dublin – Skerries, Locksmith Dublin – Charlestown, Locksmith Dublin – Kilternan, Locksmith Dublin – Smithfield, Locksmith Dublin – Stoneybatter, Locksmith Dublin – City West, Dublin Locksmith Knocklyon, Locksmith Dublin – Stonybatter, Locksmith Dublin – Stoneybatter, Locksmith Dublin – Dolphins Barn, Locksmith Dublin – Tempelogue, Locksmith Dublin – Clonskeagh, Locksmith Dublin – Tyrrelstown, Locksmith Dublin – Cookstown, Locksmith Dublin – Warrenstown, Dublin Locksmith Cork Street, Locksmith Dublin Airport, Locksmith Dun Laoghaire, Locksmith Esker, Locksmith Foxrock, Locksmith Glencullen, Locksmith Goldenbridge, Locksmith Greenhills, Locksmith Harolds Cross, Locksmith Howth, Locksmith InchicoreLocksmith Irishtown, Locksmith Jobstown, Locksmith Killinarden, Locksmith Kilmacud, Locksmith Kilmashogue, Locksmith Kilternan, Locksmith Kingswood, Locksmith Knocklyon, Locksmith Leixlip, Locksmith Liffey Valley, Locksmith Lucan, Locksmith Marino, Locksmith Maynooth, Locksmith Milltown, Locksmith Mount Brown, Locksmith Mulhuddart, Locksmith Newcastle, Locksmith North Strand, Locksmith Ongar, Locksmith Parkwest, Locksmith Phibsborough, Locksmith Pimlico, Locksmith Portobello, Locksmith Ranelagh, Locksmith Rathcoole, Locksmith Rathgar, Locksmith Rush and Lusk, Locksmith Sandycove, Locksmith Sandymount, Locksmith Smithfield, Locksmith St Margarets, Locksmith Stephens Green, Locksmith Stoneybatter, Locksmith Sutton- Swords, Locksmith Temple Bar, Locksmith Terenure, Locksmith Tolka, Locksmith Tyrrelstown, Locksmith Windy Arbour, Locksmiths Artane, Locksmiths Balbriggan, Locksmiths Balgriffin, Locksmiths Ballsbridge, Locksmiths Ballybough, Locksmiths Ballyfermot, Locksmiths Ballymun, Locksmiths Beggars Bush, Locksmiths Belfield, Locksmiths Blackrock, Locksmiths Blessington, Locksmiths Bohernabreena, Locksmiths Bray, Locksmiths Cappagh, Locksmiths Celbridge, Locksmiths Charlestown, Locksmiths Christchurch, Locksmiths City Centre, Locksmiths Clarehall-Cloughran, Locksmiths Clonee, Locksmiths Clonsilla, Locksmiths Clontar, Locksmiths Coolock, Locksmiths Dalkey, Locksmiths Dartry, Locksmiths Docklands, Locksmiths Dolphins Barn, Locksmiths Donaghmede, Locksmiths Dublin 11, Locksmiths Dublin 11, Locksmiths Dublin City Centre, Locksmiths Dublin 11- Enniskerry, Locksmiths Fairvie, Locksmiths Firhouse, Locksmiths Glasnevin, Locksmiths Glenageary, Locksmiths Goatstown, Locksmiths Grafton St, Locksmiths Harmonstown, Locksmiths Hartstown, Locksmiths I.F.S.C. , Locksmiths Islandbridge, Locksmiths Killester, Locksmiths Killiney, Locksmiths Kilmainham, Locksmiths Kilnamanagh, Locksmiths Kimmage, Locksmiths Kinsealy, Locksmiths Kylemore, Locksmiths Leopardstown, Locksmiths Loughlinstown, Locksmiths Lusk, Locksmiths Luttrellstown, Locksmiths Malahide, Locksmiths Meadow Mount, Locksmiths Monkstown, Locksmiths Mount Merrion, Locksmiths Neilstown, Locksmiths Newlands Cross, Locksmiths Northwall, Locksmiths Palmerstown, Locksmiths Perrystown, Locksmiths Phoenix Park, Locksmiths Portmarnock, Locksmiths Raheny, Locksmiths Rathborne, Locksmiths Rathfarnham, Locksmiths Rathmines, Locksmiths Ringsend, Locksmiths Saggart, Locksmiths Sandyford,Locksmiths Santry, Locksmiths Skerries, Locksmiths South William St, Locksmiths Stepaside, Locksmiths Strawberry Beds, Locksmiths Tallaght, Locksmiths Templeogue, Locksmiths The Coombe, Locksmiths Tymon North, Locksmiths Walkinstown, Locksmiths Whitehall,

 Top Quality Brands that we supply and sell